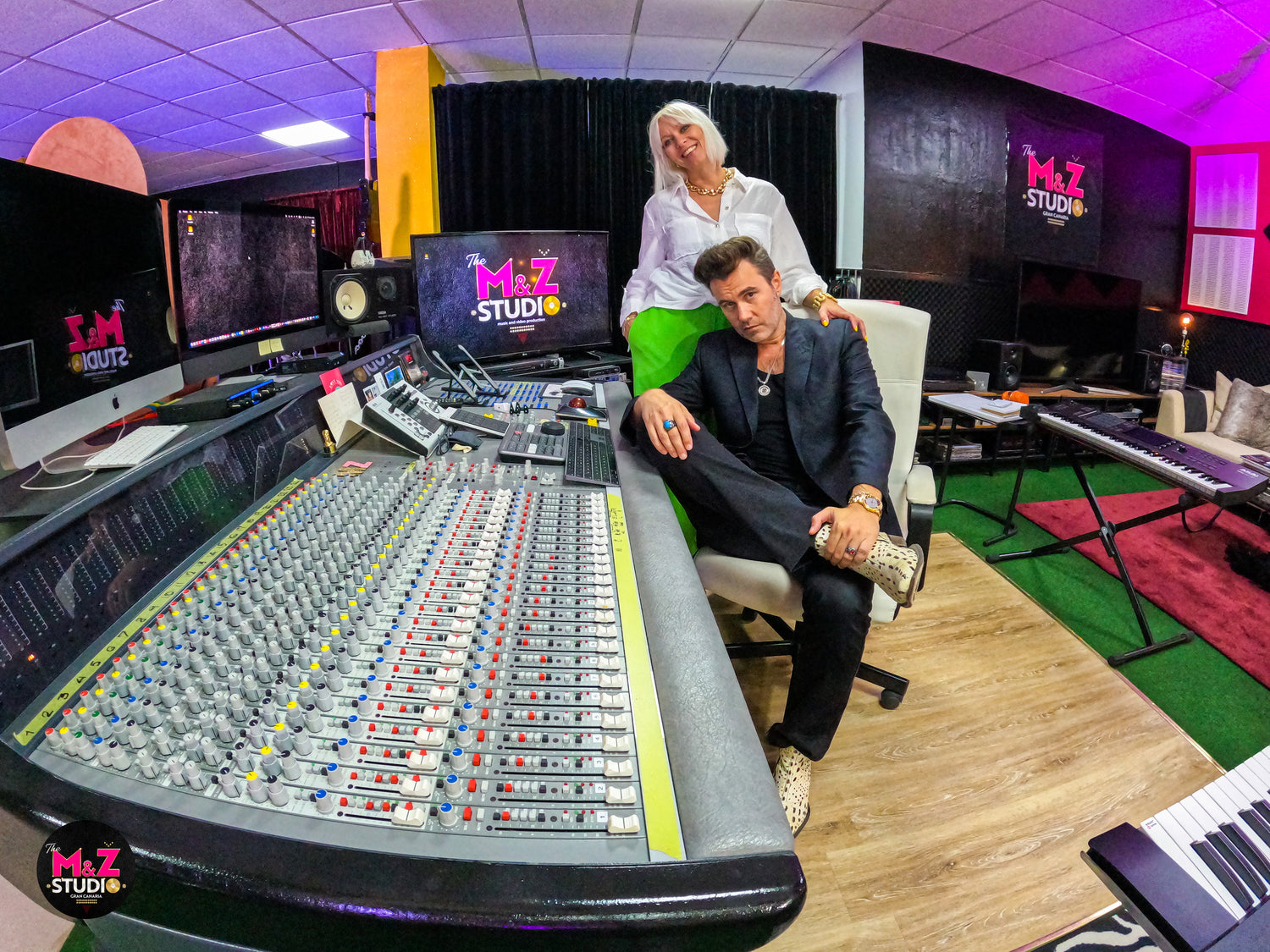 The M&Z Music Recording Studio
Rock it like a boss and savor the weather vibes!🌴
Step right into Marian Aas Hansen and Zelimir Kulisic's groovy recording and mixing studio in the sunny paradise of Gran Canaria, Spain!
Recording

Mixing

Producing

Originally written songs

Films & TV overdubs

Podcasts & Radio Recordings

Vocal & Singing - Guitar - Production Coaching and Masterclasses

Release planning, ideas and Consulting

Live Events

Video Productions

Music Publishing and Record Label
Contact for Info
About Us
Get ready to rock at the M&Z Music Studio (formerly Made in America Studios)! This super cool recording and mixing studio is owned by the dynamic duo Marian Aas Hansen & Zelimir Kulisic!
With Marian & Zelimir's move to Gran Canaria in the Canary Islands - Spain, 'Made in America Productions' official recording and filming facility has shifted from the "Norwegian Woods" of Harestua, Norway to its new home in beautiful Arguineguin, Gran Canaria.
This location is where the amazing #RosaSofa music show will be streamed from, along with Marian & Zelimir's exclusive live concerts and events!

Our collection boasts a wide array of esteemed studio gear including the iconic M 49b Neumann - known affectionately as 'The Cadillac of studio microphones'. Having been graced by the likes of Elvis Presley, BB King, Tony Bennett, Rod Stewart, Barry Gibb, Barbra Streisand, Frank Sinatra, The Beatles, Aretha Franklin, Michael Buble, Michael Jackson, Bob Dylan, John Lennon, Etta James, Celine Dion, Justin Timberlake, Adelle and Norah Jones.

Additionally, we proudly possess the exquisite vintage analog mixing/recording console D&R Orion X.
Our Telefunken-style pre-amps and compressors, such as the Universal Audio Teletronix LA-2A, LA-3A, and UA6176, are perfect for recording singers, actors, speakers, and solo instrumentalists. Additionally, we use the A/D converters UA2192 and Hedd192, Vintage Lexicon reverbs, and more. With our top-of-the-line equipment, your recordings will not only shine but also stand the test of time. For more contemporary productions, we also have the Brauner VM1 at your disposal.

With our Hybrid (Analog + Digital) setup, we possess an extensive selection of plugins and sample libraries. Our recording process is powered by acclaimed software solutions such as Pro Tools HD, Nuendo 12, and Reason 12. In the realm of video editing, we leverage the capabilities of Final Cut Pro X, Premiere Pro, and DaVinci Resolve, offering an array of impressive features to enhance your projects.
Step into the world of music with our extensive collection of modern and vintage guitars from industry-leading brands like Fender, Gibson, Hagstrom, Taylor, and more. Explore our range of keyboards including the Korg Nautilus, MPC 61 Keys by Akai, Yamaha, and other top models. Whether you're a beginner or an expert musician, we have the perfect instrument for you. Don't miss out on the Tascam Studio Porta One 🤘 for those looking to push boundaries and explore 'new' sounds.

Escape to paradise, day or night! Just a hop, skip, and a jump from our studio lies not one, but two incredible Arguineguin beaches. Whether you fancy a dip in the sparkling Atlantic Ocean or simply want to unwind by its shores, let the harmonious symphony of chirping birds and playful papagayos transport you to a world of inspiration!

Achieve peace of mind by booking your session now, whether you prefer to work with your own producer or rely on our unmatched expertise in capturing performances.

Capture your next single or complete albums with ease. Designed for vocalists, podcasters, instrumentalists, and film overdubbing, it provides exceptional recording quality.
Give us a shout and we'll dive into a discussion about all the incredible things we can do for you (and maybe a few things we can't, but don't worry, we'll find a way!)
Eagerly awaiting our rendezvous in Gran Canaria at the M&Z Studio!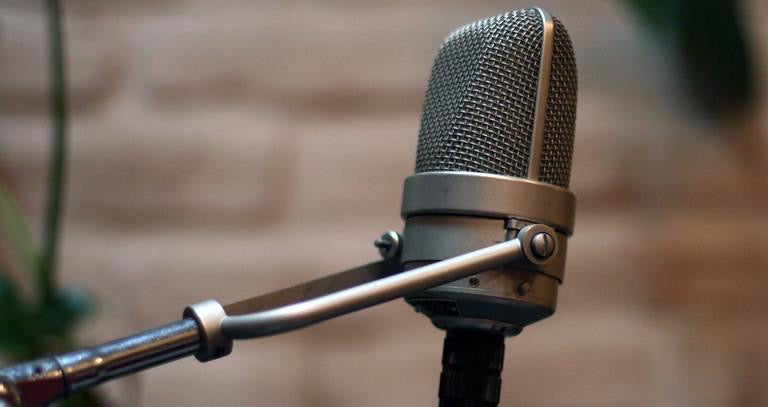 RECORD LIKE THE LEGENDS
We proudly possess the iconic and renowned M49b Neumann - the epitome of excellence in studio microphones.

From Frank Sinatra to The Beatles, the M49 Neumann microphone has been a staple in recording studios. It has captured the voices of legends like Aretha Franklin, Michael Buble, and Michael Jackson, ensuring pristine sound quality for decades.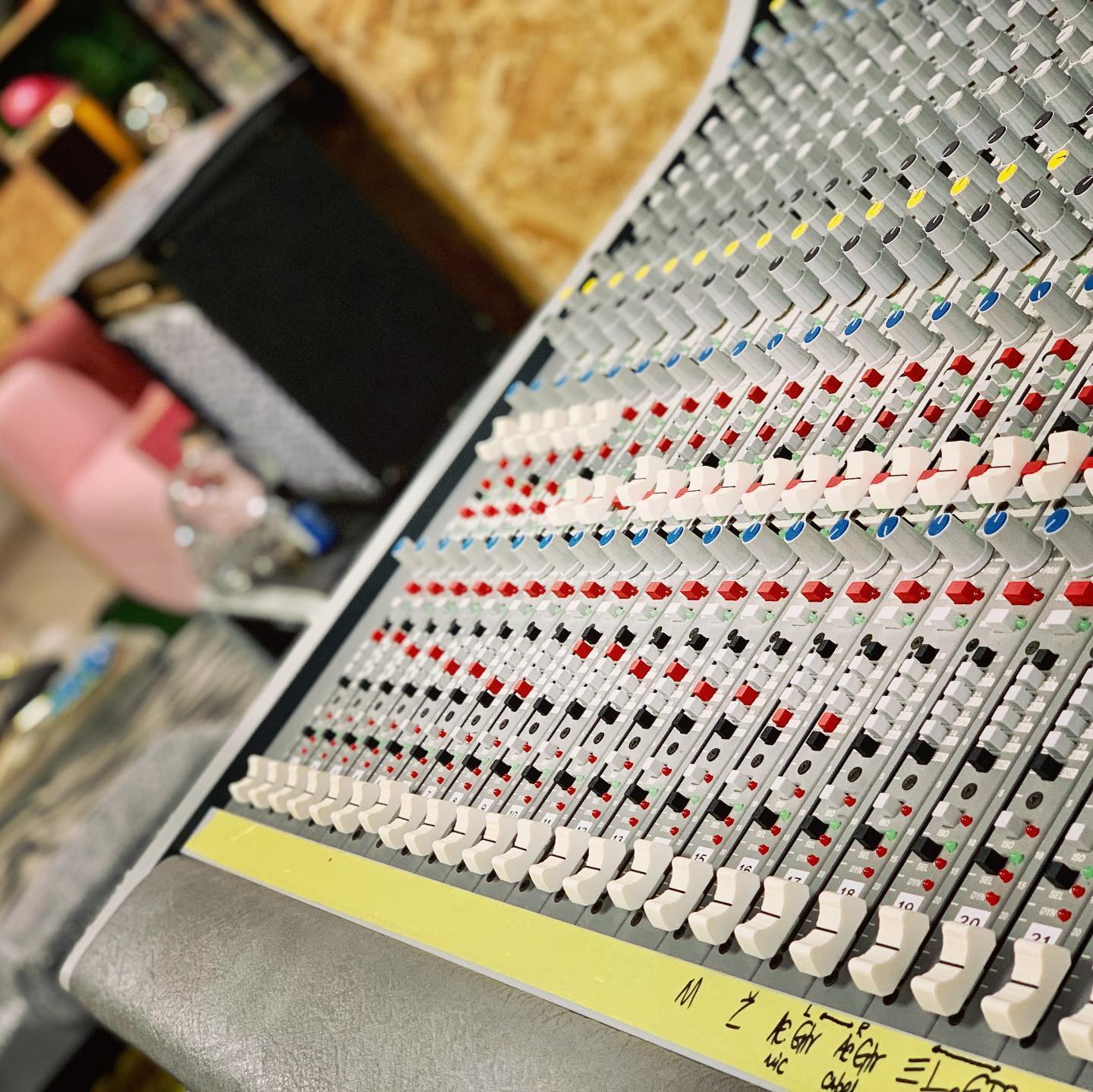 Vintage Analog Recording & Mixing Console
Owning the remarkable vintage analog mixing & recording console D&R Orion X is something we take great pride in.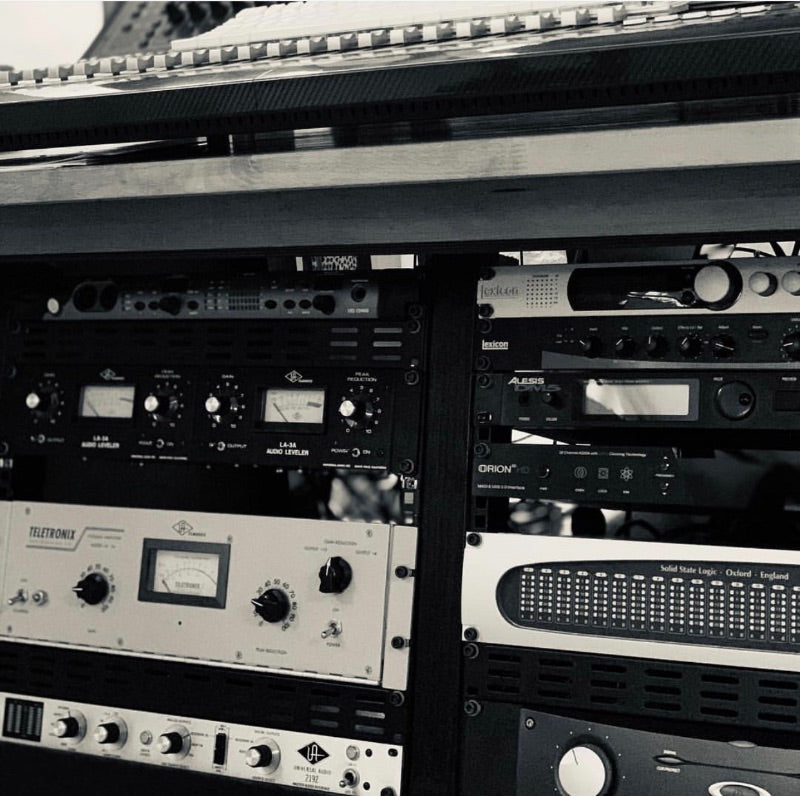 Retro-Modern
Perfect for those who enjoy singing, playing instruments, acting, speaking, reading books, and hosting podcasts.

Our microphones are expertly paired with top-of-the-line 'Vocal' Telefunken style pre-amplifiers, compressors, and limiters such as the highly acclaimed Universal Audio Teletronix LA-2A, LA-3A, and 2x1176 models. We also utilize the cutting-edge A/D converter UA2192 and Hedd192 for superior sound quality.
Rest assured, your vocals will sparkle and stand the test of time. We've even got a fancy Brauner VM1 and more!
Live Events - Music & Chat w/Marian & Zelimir in Gran Canaria
Regular price
Sale price
€30,00
Unit price
per
Sale
Sold out
View full details